MEET THE TEAM
The friendly staff at Austin Life Chiropractic is here to make your chiropractic experience one that can change your health and the way you look at healthcare forever! We are your home for Family Upper Cervical Care and are passionate about caring for whole families and generations of Austinites with our safe, gentle and effective chiropractic approach that restores balance and the body's ability to heal itself. Welcome to a whole new you!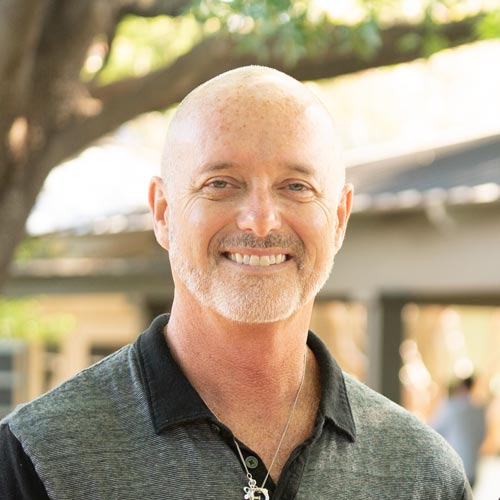 Dr. Bart Patzer
Upper Cervical & Family Chiropractor
Dr. Bart Patzer, a 3rd generation upper cervical chiropractor, utilizes his 20 years of experience in family care, seeing patients of all ages, ranging from newborn babies  to 104 years of age. He has been practicing in Austin, TX for over 20 years. His grandfather and father before him practiced Upper Cervical Chiropractic in Texas, and Dr. Patzer has dedicated his love and passion for upper cervical chiropractic by continuing the legacy of his forefathers.
Dr. Patzer utilizes the Orthospinology procedure of x-ray analysis and gentle, specific upper cervical adjustments. He has cared for patients suffering from various conditions such as; trigeminal neuralgia, migraines, headaches, neck and back pain, fibromyalgia, neuropathy, tinnitus, carpal tunnel, and high blood pressure. Dr. Patzer's focus is to guide his patients to optimal health by restoring proper communication between their nervous system and body.
READ MORE
Dr. Patzer has mentored numerous young chiropractors over the last 12 years providing guidance and leadership while teaching them the specific upper cervical technique known as "Orthospinology".  It is important to Dr. Patzer that friends and family members within his practice are able to receive upper cervical chiropractic care, no matter where they may reside. Doctors that he has mentored have gone on to open practices in Dallas, San Antonio and San Angelo, TX.  His niece, Dr. Tasha Smith, became the 4th generation upper cervical chiropractor in the family and opened her practice in Lubbock, TX in 2012.
Dr. Patzer also continues to foster students of chiropractic speaking at various colleges and seminars throughout the US.  He demonstrates the art, science, and effectiveness of upper cervical chiropractic, speaking to various clubs and organizations outside of his practice.  Numerous students have chosen to provide their patients with one of the upper cervical techniques because of Dr. Patzer's passion and enthusiasm for upper cervical care. Through his many speaking engagements, he has become one of the key leaders to bringing about the development of the art and science of Upper Cervical Care.
Dr. Patzer received his certification in 1995 in Chiropractic Sports and Spinal Trauma and in  1998 for Chiropractic Orthospinolgy Technique. He has taken NUCCA and Atlas Orthoganal seminars broadening his knowledge of the upper cervical spine as well as numerous Chiropractic Bio Physics technique courses to expand his ability to adjust the full spine. Though Dr. Patzer specializes in upper cervical care, he does work on the full spine as well as extremities.
Through his commitment to humanity and the profession, Dr. Patzer has been recognized nationally by fellow colleagues within the chiropractic profession. His first award was in 1992 where he was chosen by his college professors as "Intern of the Year".  In 2003, 2004 and 2007 he was awarded "The Mertz Excellence Award" in recognition for his commitment to outstanding patient care and relentless pursuit in advancing the awareness and well-being of his community.  In 2011, he was presented "The BJ Palmer Award" for expanding the vision of Chiropractic from Upper Cervical Health Centers of America, where he served as a mentor to over 53 upper cervical chiropractic clinics throughout the US.  His most recent award was in 2014, where he was chosen by his alumni peers at Parker University as "Alumni Of the Year" for his commitment and dedication to the profession.
Dr. Patzer also sits on various boards to ensure that the profession is preserved in the manner upon which its principals were founded.  He is on the board of The Society of Orthospinology, The Alumni Board at Parker University and The Academy of Upper Cervical Chiropractic.  Dr. Patzer served as President and Vice President for The Travis County Chiropractic Association and was the Area Representative of Texas for The International Chiropractic Association.
Dr. Patzer has been married to his wife Kellye for 28 years. She has been instrumental in mentoring chiropractors and chiropractic assistants for the past 20 years, providing guidance and leadership in all aspects of their practices. She and Dr. Patzer met at under grad school at Angelo State University where she received her BA in Psychology and Business. Dr. Patzer and Kellye attend 8 to 10 seminars annually each year to extend their knowledge and growth of the chiropractic profession.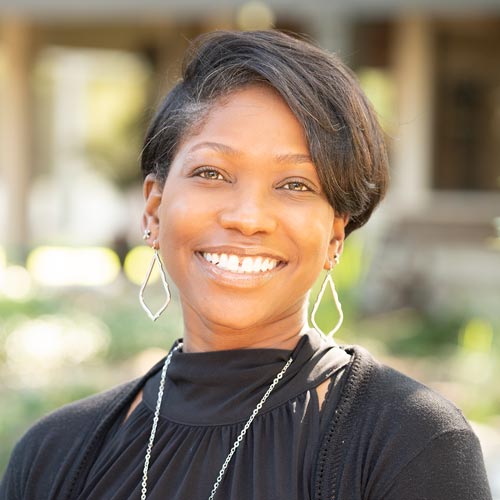 Dr. Sheneaka Jackson
Upper Cervical & Family Chiropractor
Dr. Sheneaka Jackson has been serving as a chiropractor in Austin, Texas for the last ten years.  Dr. Jackson specializes in two Upper Cervical Chiropractic Techniques; Orthospinology and NUCCA.  There are very few Chiropractors in the nation who practice these techniques.  She has taught Orthospinology to other doctors of chiropractic and has taught x-ray placement to the x-ray technician students at The College of Health Care Profession.
Dr. Jackson grew up in Rock Hill, South Carolina and received her Bachelors' of Science (B.S.) Degree at South Carolina State University in1996.
READ MORE
After meeting her college sweetheart's collegiate team chiropractor, Dr. Jackson decided to become a Chiropractor.  She earned her Doctorate of Chiropractic Degree from Life University in 2000.  After graduation, Dr. Jackson worked at Greenawalt Chiropractic in Las Vegas and it was while she was living there, she and her husband both decided to serve their country by joining the United States Army.  In 2002, after completing basic training she was assigned to The 31st Combat Support Hospital (CSH) at Fort Bliss, in El Paso, Texas.  In 2004 her unit The 31st CSH was deployed to Balad, Iraqi. When Dr. Jackson was honorably discharged in 2006, she redirected her focus back into Chiropractic. While in general practice, Dr. Jackson served on a chiropractic mission trip to Panama City, Panama, where she performed chiropractic adjustments on people of all ages.  Dr. Jackson is certified in Webster's Technique and is a certified group fitness instructor and a personal trainer. Dr. Jackson is very excited about continuing to serve the people of Austin with specific, Upper Cervical Chiropractic Care with the team of Orthospinology doctors here at Austin Life Chiropractic.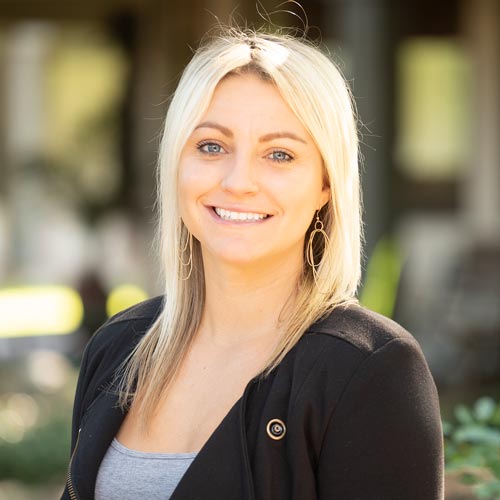 Dr. Summer Brown
Upper Cervical & Family Chiropractor
Dr. Summer Brown recently graduated from Parker University in December 2017. She completed her undergraduate at Texas A&M University as a fighting Aggie Class of 2013, whoop! Dr. Summer graduated with a Bachelors of Nutritional Sciences, Sciences of Health and Wellness, and Sciences of Anatomy. Since she was little she has had a passion for serving and helping people but wasn't sure where that desire would take her. In undergraduate Dr. Summer considered almost all medical professions; nursing, PA, ophthalmology, medical doctor, and eventually made a decision on applying to dental school. While waiting to hear back from her interview at UT San Antonio, she decided to shadow life time family friend, Dr. Bart Patzer. Within two days of shadowing his chiropractic office Dr. Summer heard more people share their life changing testimonials to chiropractic care that she had to know more. Whatever this profession of "chiropractic" was, she wanted to be a part of it! Dr. Summer then decided to apply to Parker University and soon after starting classes realized how blessed she was to have chosen such a phenomenal, natural, healing profession.
READ MORE
Dr. Summer has a passion to spread the word of the benefits of chiropractic care not only for the general population, but especially for pregnant mommas and kiddos. She believes every mom should at least have the education and option of chiropractic care for themselves during and after pregnancy, and for their children. Children need the best chance at having an optimal functioning nervous system, subluxations can start from improper positioning in the womb.
Dr. Summer completed her certification in Webster technique, a specialization in prenatal and pediatric chiropractic care. In addition, Dr. Summer is a part of the BirthFit family also geared towards empowering prenatal and postpartum woman physically, nutritionally, and emotionally. Also, Dr. Summer is certified in Fascial Distortion Model, a myofascial release technique used for soft tissue injuries and any musculoskeletal complaints. Dr. Summer can't wait to meet and learn more about the most important part of Austin Life Chiropractic, the family!