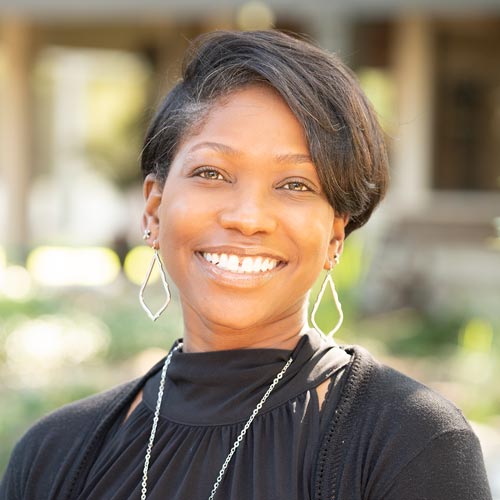 Dr. Sheneaka Jackson
Upper Cervical & Family Chiropractor
Dr. Sheneaka Jackson has been serving as a chiropractor in Austin, Texas for the last ten years.  Dr. Jackson specializes in two Upper Cervical Chiropractic Techniques; Orthospinology and NUCCA.  There are very few Chiropractors in the nation who practice these techniques.  She has taught Orthospinology to other doctors of chiropractic and has taught x-ray placement to the x-ray technician students at The College of Health Care Profession.
Dr. Jackson grew up in Rock Hill, South Carolina and received her Bachelors' of Science (B.S.) Degree at South Carolina State University in1996.
After meeting her college sweetheart's collegiate team chiropractor, Dr. Jackson decided to become a Chiropractor.  She earned her Doctorate of Chiropractic Degree from Life University in 2000.  After graduation, Dr. Jackson worked at Greenawalt Chiropractic in Las Vegas and it was while she was living there, she and her husband both decided to serve their country by joining the United States Army.  In 2002, after completing basic training she was assigned to The 31st Combat Support Hospital (CSH) at Fort Bliss, in El Paso, Texas.  In 2004 her unit The 31st CSH was deployed to Balad, Iraqi. When Dr. Jackson was honorably discharged in 2006, she redirected her focus back into Chiropractic. While in general practice, Dr. Jackson served on a chiropractic mission trip to Panama City, Panama, where she performed chiropractic adjustments on people of all ages.  Dr. Jackson is certified in Webster's Technique and is a certified group fitness instructor and a personal trainer. Dr. Jackson is very excited about continuing to serve the people of Austin with specific, Upper Cervical Chiropractic Care with the team of Orthospinology doctors here at Austin Life Chiropractic.